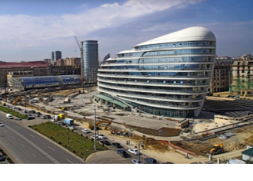 TML Company is one of the major international companies in the field of contracting and has a proven track record of business that it has implemented in Libya over the past years.
Among the joint projects between TML and BCE:
Remedial works for a number of buildings at Omar Al-Mukhtar University, Al-Bayda, 2004.

Supervising the treatment works at Bab Al Bahr Hotel, Tripoli, 2004.
Supervising the maintenance work of berth No. 15-33 in Tripoli sea port, 2010.
Supervising the maintenance work of the marine berth of the Iron and Steel Factory in Misurata, 2012.