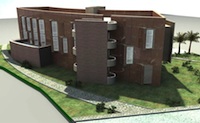 design works covers all engineering disciplines including civil, structural, architectural, mechanical etc. through our talented engineers we do pay a great interest to provide the best cost effective designs in order to meet our clients preferences and needs.
---
Architectural
Although Bonyan's core of works is in the structural engineering field and concrete technologies, it has also incorporated architectural design services, delivered by talented Architects, in order to deliver comprehensive and integrated building design services to the construction industry, as this sector has witnessed a noticeable development during throughout the country.
Our Architects offer services ranging from private residential project designs to large public projects such as residential clusters, landscaping sights, commercial and administrative centers and urban planning designs.
Our services cover:
Architectural Design.
Architectural Drafting & Detailing (CAD) Services.
Architectural Visualization.
Landscape Design.
---
Structural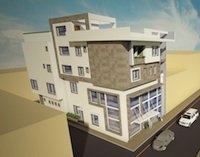 Bonyan design structures in most of the main structural materials, such as reinforced concrete and steel. Our design works include conceptual, preliminary and detailed design projects in the areas of Structural Engineering. Our structural engineering team make every effort to reduce the project design phase and ensure cost effectiveness of the project. All design works are carried out according to the clients and projects needs. This is done by adopting common international standards to deliver our works in high proficiency.
We support all phases of the structural engineering design process, right from design and modeling to analysis of pre-existing designs and construction documentation.
Structural Engineering Services include:
High rise structures.
Industrial Structures.
Bridge designs.
Renovation and rehabilitation of existing and old structures.
---
Water & Sanitary Sewer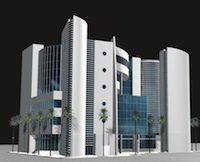 Together with our partners, Bonyan has undertaken a wide range of projects for governmental and private clients over the years for developing sanitary sewer and water distribution systems. Our contributions in the health, safety, and society development include sewage collection and treatment systems, solid waste disposal and treatment systems, raw water intake systems, water source evaluations, development of emergency response plans and feasibility studies.
 Our Services include:
Water Pump Stations.
Water Distribution & Storage Systems.
Wastewater Treatment & Collection.
Sanitary Sewer Evaluation Surveys.
Storm Sewer Systems.
Facilities Plans.
Solid Waste Magement & Disposal.
Hydraulic Analysis.
System Mapping.
Pretreatment Programs.
---
Mechanical, Electrical & Plumping (MEP)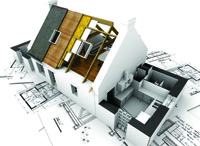 Bonyan is capable of delivering high quality, cost effectivene and time bound MEP engineering services. BCE can efficiently handle conceptual, preliminary and detailed design of MEP projects in compliance with the projects standards and requirements.Our partners have a resourceful team of mechanical engineers and draftsmen who specialize in mechanical design and drafting services. A wide range of expertise enables our team to complete even the complicated
HVAC, Electrical and Plumbing projects in a professional manner.
Our MEP design services have successfully been provided to the following sectors:
Residential Buildings.
Commercial Buildings.
Educational and Research & Development Buildings .
Healthcare Facilities (e.g. hospitals and pharmacies) .

Tourism facilities .
Entertainment Facilities .
Industrial Buildings.