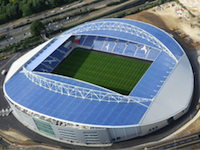 Bonyan signed a joint-venture agreement in 2007 with HOP, a well-known international multi-disciplinary firm at the forefront of high quality building and engineering projects on both a national and international level. The agreement aims to accomplish mutual cooperation on projects requiring joint HOP/BCE experience.
HOP has provided technical support and consultancy to BCE for some works related to maritime projects for the Maritime Ports Authority, in addition to works related to CM/CS, such as:
Execution of Qaser Bin Ghashir town infrastructure, for HIB, Qaser Bin Ghashir town, Tripoli, Libya.
Execution of Esbeya infrastructure project, for HIB, Esbeya town, Tripoli, Libya.