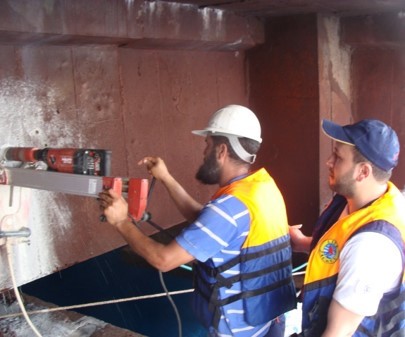 Deterioration assessments of the reinforced concrete deck of the Libyan Iron and Steel Company (LISCO) harbor (bulk berth no.1). Misurata.
---
Execution of NDT testing works to assess the structural  situation of the deck (about 384m in length, 36m in width), to determine the extent of the need of implementing a temporary support system for the concrete elements during treatment, by removing and re-implementing parts of the deck.
Year of Completion: 2013.