Recent News In the event you pay for essay? Sure! A first-rate essay will express the message with simplicity.
[...] The final reports of the Assessment Bani Walid Bridge Project device to implement housing projects a
[...] A team of Bonyan engineers and technicians to doing the necessary tests for a project of 2870 housin
[...]
Library:

In order to bring out our work in a professional manner and in accordance with international standards and specifications; Bonyan's internal library holds a large number of up-to-date references, standard specifications, technical reports and publications of different concrete and structural engineering organizations. Among the available references:
Libyan Standard Specifications (LNS).
American Concrete Institute (ACI) publications and periodical journals.
British Standards Institute (BSI) publications
European Standards (BS EN).
American Society of Civil Engineers (ASCE).
British Concrete Society
A collection of Arab Standards.
A number of publications of the American Society for Testing of Materials (ASTM).
Various newsletters and journals issued by some global associations in the field of concrete, e.g. the British Concrete Society and the Portland Cement Association.
A wide selection of reference books and hand books..
Application Software: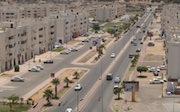 To deliver our works to the highest standards, we utilize a wide range of the latest Civil Engineering software including:
Structural engineering applications: SAP2000, STAAD, PROKON.
Traffic and drainage applications: ARCADY, TRANSYT, LINSIG, OSCADY, Lighting Reality.
Environmental engineering applications: EPA Net, WaterCAD, WaterGem, IN Road, MX Road, SewerCAD, SewerGem, StormCAD, StormNet, AutoCAD, Arch GIS.
Drafting and Architectural designs applications: AutoCAD, ArchiCAD and 3D MAX .
human hair wigs
,
human hair extensions
,
Lace Front Wigs
,
human hair wigs
,
extensions hair
,
full lace wigs
,
Lace Front Wigs
,
Lace Front Wigs
,
human hair wigs
,
human hair wigs
,
remy hair extensions
|
full lace wigs
,
hair extensions
,
clip in hair extensions
,
human hair extensions
,
human hair wigs
,
lace front wigs
,
full lace wigs
,
human hair wigs
,
human hair wigs
,
clip in extensions
,
extensions hair
,
african american wigs
,
clip in hair extensions
,
human hair extensions
,
full lace wigs
,
best hair extensions
,
extensions hair
,
remy hair extensions
,
human hair wigs for black women
,
hair extensions
,
human hair wigs
,
remy hair extensions
,
human hair wigs
,
full lace wigs
,
lace front wigs
,
clip in extensions
,
african american wigs
,
best hair extensions
,
extensions hair
,
clip in hair extensions
,
clip in hair extensions
,
human hair wigs
,
best hair extensions
,
human hair wigs
,
clip in hair extensions
,
full lace wigs
,
clip in extensions
,
human hair wigs for black women
,
human hair wigs
,
human hair wigs
,
human hair extensions
,
clip in hair extensions
,
lace front wigs
,
human hair wigs
,
human hair extensions
,
full lace wigs
,
clip in hair extensions
,
lace front wigs
,
human hair wigs
,
human hair extensions
,
full lace wigs
,
clip in hair extensions
,
lace front wigs
,
human hair wigs
,
human hair extensions
,
full lace wigs
,
clip in hair extensions
,
lace front wigs
,
human hair wigs
,
clip in hair extensions
,
lace front wigs
,
human hair wigs
,
lace front wigs
,
human hair extensions
,
full lace wigs
,
clip in hair extensions
,
human hair wigs
,
human hair extensions
,
full lace wigs
,
Lace Front Wigs
,
clip in hair extensions
,
lace front wigs
,
human hair wigs
,
human hair extensions
,
full lace wigs
,
clip in hair extensions
,
lace front wigs
,
human hair wigs
,
human hair extensions
,
full lace wigs
,
clip in hair extensions
,
lace front wigs
,
human hair wigs
,