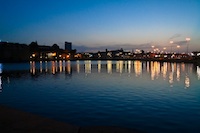 At the beginning of 2010, Bonyan and PEC formed a Joint venture company, registered in Libya as Bonyan Pareek Libya Consulting Engineers (BPL).
PEC is a private limited multidisciplinary engineering consulting company registered in India and has it presence in Libya during the last decade. Its specialization is mainly Civil and Infrastructure designs.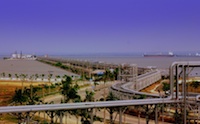 Over the years PEC has been providing its services to Bonyan in the domain of transportation, environmental engineering, water resources and Mechanical/Electrical/Plumbing (MEP) since its presence in Libya, in most of the works which Bonyan has been involved in related to design, study and appraisal, rehabilitation and repair. Some of the significant works include:
 Sanitary, sewage & storm water designs for Qaser Bin Ghasheer infrastructure project.
Esbeya Infrastructure project, for Libya Housing Infrastructure Board (HIB), in progress.
Study of engineering documents related to the rehabilitation of 23rd July Lake, Western Lake & Kaiesh Ponds in Benghazi, for Libya Organization of Development of Administration Centers (ODAC), 2010.
Study, redesign of sewerage system and renovation of 12 multistory residential buildings in Salahaddin area, for Arab Union Contracting Co. (AUCC), 2010.
Assessment and evaluation of a number of 2 bridges in Benghazi, for ODAC, 2009.
Sanitary designs for the Security upgrading, renewal & renovation project for a number of buildings for the U.S. Embassy, for the U.S Embassy, 2008.
Sanitary designs for the Investigation, assessment and determining repair remedies of the Air Traffic Control (Simulation) Building, for the Civil Aviation Authority, 2008.